I am a huge sucker for Christmas cutesy novels so to satisfy my cravings for these kind of books, here are five Christmassy novels to read during this time of the month:




Welcome to my December TBR post! Here are the five books that are to be read this month:

1) Red Queen by Victoria Aveyard
I have really wanted to read this book, so now that I have the chance to, this book will be one of the first to be conquered and well loved this December. Plus, I am always there for a good plot twist.

2) City of Heavenly Fire by Cassandra Clare
I have been keeping City of Lost Souls on hold, but seeing that I also have COHF now, I will try to squeeze both of them in this month so I can finish the series before 2015 ends. Andddd Jace and Clary practically get married!!

3) Silence by Becca Fitzpatrick
Silence is one of the reads that I have on my list, because... I don't know.. Patch?!! *hides face in embarrassment*

4) Scarlet by Marissa Meyer
I need to catch up with the Lunar Chronicles- it has been a long while and I have been told that it turns out better than the way Cinder did.

5) Rook by Sharon Cameron
I found it on a library trip when I was with my friend Alice, so seeing that it was available... I borrowed it! (aka. an affair with a book haha)




Today's post, in celebration of a month's end, I am going to tell you the books I have read and enjoyed in November this year. I will include details of which authors they are by and my ratings of the book. Here is what I read this month:
Powered by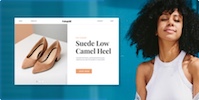 Create your own unique website with customizable templates.